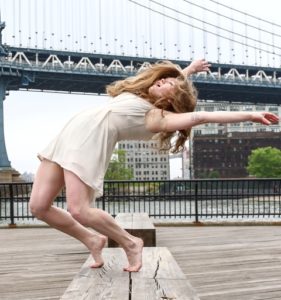 Amy Campbell lives in Brooklyn where she dances and makes work for the stage, nightlife, bands, and anyone else who will let her put on a show. A native Ohioan, she received a BFA in Dance and Choreography from the Ohio State University, taught and choreographed competitive studio dance, and performed with multiple modern and dance theatre companies. She currently makes work with her super talented friends via Crooked Mouth, performs with Public Domain, and curates a monthly variety show "Hot Mess". She has also performed and made work with Backspace Performance Ensemble, Davon Chance, aemp:dance/Amiti Perry+Dancers, Kelly Donovan & Dancers; and musicians Fashion Week, Kendra Morris, Yula and the extended family, and Hi Fashion. When not dancing she can be found tending bar, stranded in Bed Stuy, and/or trying to keep up with all the things. She has been a member of Inclined Dance Project since 2013.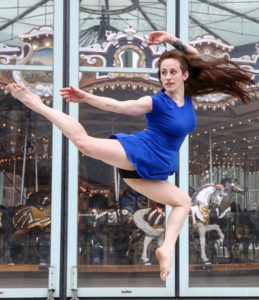 Christina Chelette hails from Texas and started her training in Houston with Bay Area Houston Ballet and Theatre. In 2007 she received a BA in Dance from Texas Woman's University. While in college, she performed with Inflight Dance Theater and Contemporary Ballet Dallas (guest artist). She has performed in San Francisco with Napoles Ballet Theater, Natasha Carlitz Dance Ensemble, Todd Courage/Courage Group, and Copious Dance Theater. Since relocating to New York, Christina has worked with TrioDance Collective, JohnJ Zullo Dance, and Alisa Fendley's Fingerprints Projects. She has been a member of Inclined Dance Project since 2012.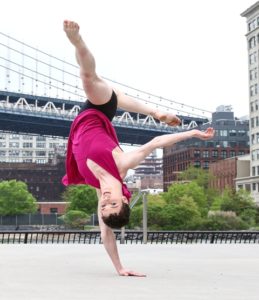 LeighAnn Curd hails from New York and received her BFA from the Boston Conservatory in 2009 on a performance scholarship. While at the Conservatory, she performed works by Anthony Tudor, Martha Graham, Luis Fuenté, and Kathryn Posin. Since graduating she has performed in Danny Pelzigs Bartered Bride with Opera Boston, as a soloist in Tony Williams' Urban Nutcracker, XT Danscollective, and work choreographed by Roni Koresh. Leighann studied and performed in London, UK from 2012-2014 and is a founding member of Inclined Dance Project.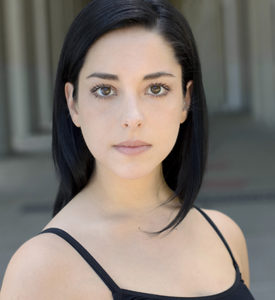 Maria Gardner grew up in Warren, OH and graduated from Point Park University where she earned a B.A. in dance in 2015. There, she performed works created by Dwight Rhoden, Terence Marling, Brian Enos, and danced for contemporary dance company, FireWALL Dance Theater. Maria also augmented her training by participating in Movement Invention Project, San Francisco Conservatory of Dance, Complexions Contemporary Ballet, and Gallim Dance. Since graduation, Maria attended two consecutive summers at Springboard Danse Montréal, where she performed works by Aszure Barton & Artists, Le Carré des Lombes and Shumpei Nemoto. Upon moving to New York City, she has had the pleasure of working with LoudHoundMovement, Cameron McKinney / Kizuna Dance, and FLUSSO Dance Project. She currently dances with Shawnbibledanceco., Smashworks Dance Collective, BOM Diggs, and is thrilled to kick off her first season with Inclined Dance Project.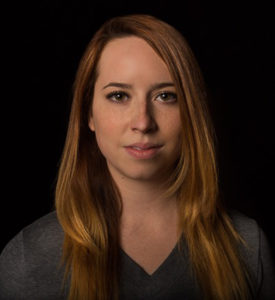 Shannon McGee was raised in Dallas, TX where she began dancing at a young age. She received her BA in Dance from Colorado State University, during her time in school she received an annual scholarship and performed with Impact Dance Company directed by Judy Bejarano. After graduation Shannon became a member of Benita Bike's DanceArt Company in Los Angeles. Since moving to NYC Shannon has worked with choreographers such as Jessica Taylor, Julia Halpin, and Emma Kimball. Along with her dance career, Shannon is also a passionate fitness instructor. She is currently a certified instructor for Pure Barre Brooklyn where she teaches a barre based fitness class. Shannon is very excited to be a part of Inclined Dance Project and continues to perform and teach in NYC.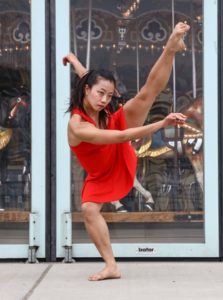 Chie Mukai started her ballet training at the age of five in Osaka, Japan under the director of Hiroko Oshiba. She moved her career to the United States in 2001 and attended the Walnut Hill School for the Performing Arts in Boston. She was accepted to The Boston Conservatory in 2004 with the Al & Pat Houston Scholarship, Conservatory Scholarship, and the Press Award Assistant Scholarship. At the Conservatory, she performed in Four Brubeck Pieces, choreographed by Murray Louis, and the scarf dance from Dances for Isadora, choreographed by Jose Limon. She graduated with a B.F.A in Dance in May 2008. After moving to New York City, she has appeared on stage with C.Eule Dance, Tina Croll + Company, Zhukov Dance, ACB Dance Company and other various artists. She is also a certified trainer for GYROTONIC® and works at Body Evolutions. She has been working with Kristen Klein since 2004, and is a founding member of Inclined Dance Project.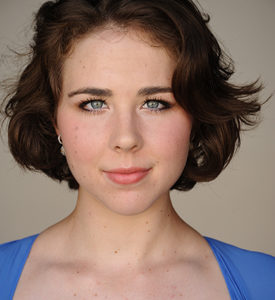 Elisabeth Wolf is from Phoenix, AZ and began her training at Cannedy Performing Arts Centre.  She graduated Magna Cum Laude with her B.A. in Dance from Loyola Marymount University and is also the recipient of the Danny and Betty Hoctor Award for Excellence in Dance. She has performed works by Bill T. Jones, Roz Leblanc, and Keith Johnson among others, and is currently an intern at Movement Research. This is her first season with Inclined Dance Project and she is honored to be sharing the stage with these beautiful dancers.
Save
Save
Save
Save