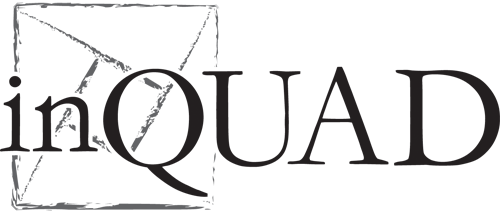 inQUAD is IDP's original performance series featuring the work of emerging female choreographers. Loosely inspired by Samuel Beckett's play "Quad" (in which four figures, both seemingly alike and different, utilize unique spatial patterns and individual movement trajectories to explore their stage space), this performance series brings together four artists who share similar creative theories but showcase uniquely different styles. Each choreographer's distinct virtuosity and singular exhibition give way to a dynamic showcase of innovative and contemporary dance.
The mission of inQuad is:
To meet, network, and develop relationships with other emerging female choreographers and to support participating artists' ongoing success in their own work through new connections.
To provide participating artists with guidance, resources, and hands-on experience in show production so that they may have the tools and knowledge to self-produce their own work in the future.
To give participating artists the proper allotment, show documentation, compensation, and audience-sharing that every production and split-bill should have. This includes ticket sales, video, photos, reviews, and audience reception.
inQUAD debuted in 2015 at the renowned Dixon Place Theatre and is now entering its third year. See past performances
---
inQuad v.3.0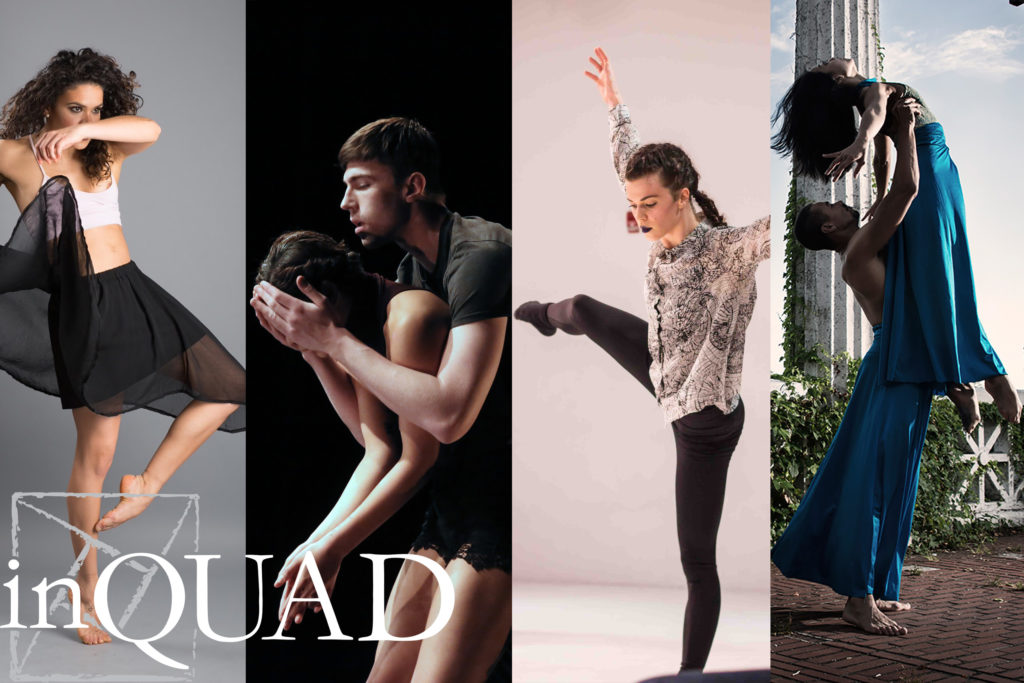 Announcing our inQUAD 2017 Artists:
Zultari Gomez, Angie Moon Dance Theatre, Inclined Dance Project, & LL Moves
Friday August 18th & Saturday August 19th: 7:30pm
@Dixon Place
161a Chrystie St, NYC
Tickets: $16 online / $20 at door
Meet the Choreographers: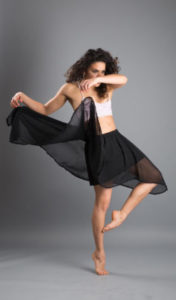 Zui Gomez was born in the Dominican Republic and raised in Miami. She received her BFA in Dance from the Boston Conservatory where she performed classics by Martha Graham and Jose Limón. She has danced with Ballet Hispanico, Ballet Hispanico Dos, Collage Dance Collective, DanceNOW! Ensemble, ArmitageGone! Dance, RuddUR Dance Company, as well as Rosie Herrera Dance Theatre & Zest Collective Gomez has appeared in Cabaret and Chicago with the Entr'Acte Theatrix Production Company in Ft. Lauderdale. She has also worked alongside Jamar Roberts (current Alvin Ailey company member) in his premiere 'Veil' in Miami. Gomez is a huge fan of dance & fashion and strongly believes that they'll forever live in some kind of love affair. She was once appeared on GlamourSpain magazine with Marlon Tyler Wiles (a dancer and jewelry designer in NYC), featured on a six page spread on DanceSpirit Magazine, modeled for Good HyouMan, and enthusiastically been a part of fashion week for two years with designs by Cristina Ruales (choreography by Jen Roit) and Jessica Lapidos. She's taught at various schools and has workshopped a few pieces along with choreographing others in the past, but is extremely thrilled to be presenting new work on the stage again.
---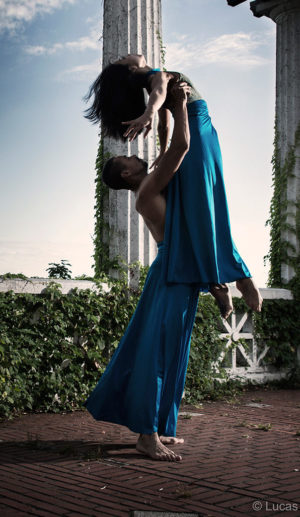 Lindsey L. Miller is a professional dancer, choreographer, model, and dance/fitness instructor based in NYC.  She graduated with honors at Illinois State University with a degree in dance performance and trained in the professional training program at the Martha Graham School of Contemporary Dance. LLMoves is a NYC-based company focused on integrating dance with fashion, film, photography, visual arts, technology, and music in unique collaborations.  By combining a variety of artistic mediums in innovative ways, founder Lindsey L. Miller strives to use art as a way to impact audiences' thoughts and emotions through a sensory experience.  The choreography focuses on utilizing classically influenced lines with a contemporary aesthetic to showcase the company dancers' athleticism and grace, as well as artistic expression at its finest.  This company's mission is to keep dance alive and growing in our society by evolving with the current times.  To keep dance a relevant part of our culture, LLMoves strives to expand its presence beyond the traditional performance settings and combining forces with other forms of art to reach a wider audience.
---
Angie Conte/Angie Moon Dance Theatre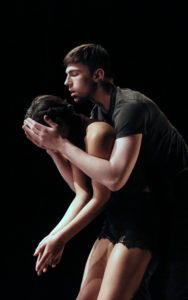 Angie Moon Conte is an artist living in Brooklyn, NY. She is a recent dance MFA graduate from NYU Tisch School of the Arts, and received her undergraduate degree from Roger Williams University. In 2011 she planted the seed that would become her dance company, Angie Moon Dance Theatre in her home soil of Boston. Her work while artistic director with the company has been described as "Quite beautifully enthralling, like a well-written tragic novel that refuses to be set aside." Through her years with AMDT she has presented work both Nationally and Internationally in venues ranging from local farmers markets, to the Kennedy Center for the Performing Arts, to Danspace at St. Marks Church. As a choreographer she has had the honor of being mentored by Kelli Wicke Davis, Phyllis Lamhut, Janis Brenner, and as part of the NADINE Project with Janet Mansfield Soares & Libby Nye. As a dancer she has worked with choreographers such as Vita Osojnik, Kelli Wicke Davis, Sean Curran, David Dorfman, Carl Flink, Kate Weare, Jenny Rocha, Janis Lancaster, Tiffany Mills, DeAnna Pellecchia, & Ingrid Schatz. She recently danced at New York City Center in the American premiere of Crystal Pite's epic work "Polaris" as part of Lincoln Center's White Light Festival. Angie has also been working in the medium of film. Her work has been screened overseas, along with the New York Indie Film Festival, Movies By Movers Film Festival, and the Art of Brooklyn Film Festival here in the USA.  
---
Applications will reopen for inQuad 4.0 in Spring 2018.